| | | |
| --- | --- | --- |
| | | |
| | | |
| | | |
The annual Professional Firefighters of Oklahoma Conference will be held in Oklahoma City on February 5,6,7. If you would like to attend as a delegate or member please add you name to the list below. We are allowed 9 delegates but can send additional members if we fill all 9 spots. Depending on the number we have will determine the available union time to take off. Also if you just want to attend on your off duty days only that can be accommodated too. 2nd District Vice President Les Leach will be running for re-election at this conference. Get involved, learn about your benefits, show your support. -Mike
Professional Fire Fighters of Oklahoma

Professional Fire Fighters of Oklahoma
Dear Local 2359 Members,
Good Evening Everyone,
The convention is upon us! The PFFO Convention is scheduled for February 5th – 7th and will be at the Embassy Suites (741 N Phillips Ave, Oklahoma City, OK 73104 (405) 239-3900) again this year. Please make your arrangements now for the Hotel; deadline to reserve rooms is January 10. Also, be on the lookout for your Local's credentials; they will be sent out next week. At this year's convention we will be offering the following classes:
Education Breakout Sessions
Union Administration – 4 Hours (Brandon Day – Texas Fire Fighters and Sandy McGhee - IAFF)

Total Size-Up For The First Due Company Officer -

4 Hours

(Zach Bruhn – OKC)

Limited to 25 participants and must be convention delegates

Negotiating in Oklahoma (Ricky Burns, Lance Haines, David Taylor, Jim Tate)

IAFF Smart Program
Updates on the following will also be included:
PFFO Legislative Update (Chalk Norton)

Pension System Update

PFFO Healthcare Update

Report from Texas State Fire Fighters

Oklahoma Labor Report – AFL-CIO

Labor Law & Workers Comp. Update: Steve Hickman & J.L. Franks – Frasier, Frasier & Hickman, PFFO General Counsel- Presentation

PFFO Behavioral Team – Justin Hackworth, PFFO Trustee & David Taylor District 3 Vice President

IAFF Update/Reports
Please reach out to the PFFO if you have any questions.
Sincerely,
The Executive Board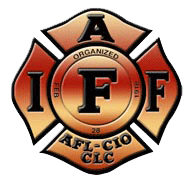 The Edmond Firefighter
I was not forced into service, nor was I coerced. I wanted this. I asked for this. I
chose this profession. I asked to serve with those standing here now and I asked to fill the
void left by the ones who made the way before I was born. My heart I will search daily
and allow it not to stray. Not to stray from a pure and perfect cause; to preserve life.
I will prepare for a moment that cannot be predicted. I will build on what my
peers, mentors and leaders teach me. I understand that my training is never over and I am
honest enough to admit it. I will earn my fellow firefighter's trust and respect by putting
in work. I will be strong enough to admit my failures and own them. I will drill, study
and grow stronger. I will contribute to this team and earn my place. I will give my officer
confidence in my abilities. My fellow firefighters know that should they need me, I will
be there and I will bear their burdens. As they watch over me, I will watch over them.
My citizens will be safer because I am here. My heart will serve them with
empathy and compassion. Should they become sick or injured, I will treat them. If they
are lost, I will find them. If they are trapped, I will free them. If they are afraid, I will
comfort them. If they are stranded, I will find a way to them. And once I am there, I will
not leave their side. They may never know how long it took me to prepare for their
moment of crisis, but I am ready.
I live in a world that changes so much every day. My profession and my duties
will surely change with it. However, one constant will forever remain. Two groups of
people will always need me. My fellow firefighter and my citizen; and they will get my
very best.
____________________________________________________________________________________
All members are expected to contact the Executive Board or relevant committee any time they believe they have a disagreement, or grievance involving contract, policy, or law. It is unacceptable for members to make contact with, enter into negotiations with, or try to influence Fire Department Administration, or City Administration involving the above matters. The Exectutive Board, or designated Committee, through the E-Board, will make any and all contact with management in all matters relevent to the Local and it's members. Department business unrelated to union matters should obviously go through the proper chain of command.
Organize Today!

Looking for more information on Organizing your workplace?
Click Here